Der Greif – A Process
»A Process« features new combinations of photography and poetry as well as essays from Jörg M. Colberg, Dirk von Gehlen, Annekathrin Kohout, Andreas Langen and Dr. Thomas Elsen (both German and English) – extending and continuing the first exhibition of Der Greif.
Including images of 80 photographers and poems of 4 authors as well as essays of 5 authors, not to forget an index of all 279 participating photographers.
»A Process« is an extension of the work performed during a 7 weeks time-frame at Neue Galerie im Höhmannhaus by Der Greif. It is conceived as a third exhibition-room next to the gallery and exhibiton-website, extending the visions on combinations that were created with the submited photographs and texts. It shows a condensed selection of photographic combinations and poetry, standing for itself and being enjoyable without having visited the exhibition.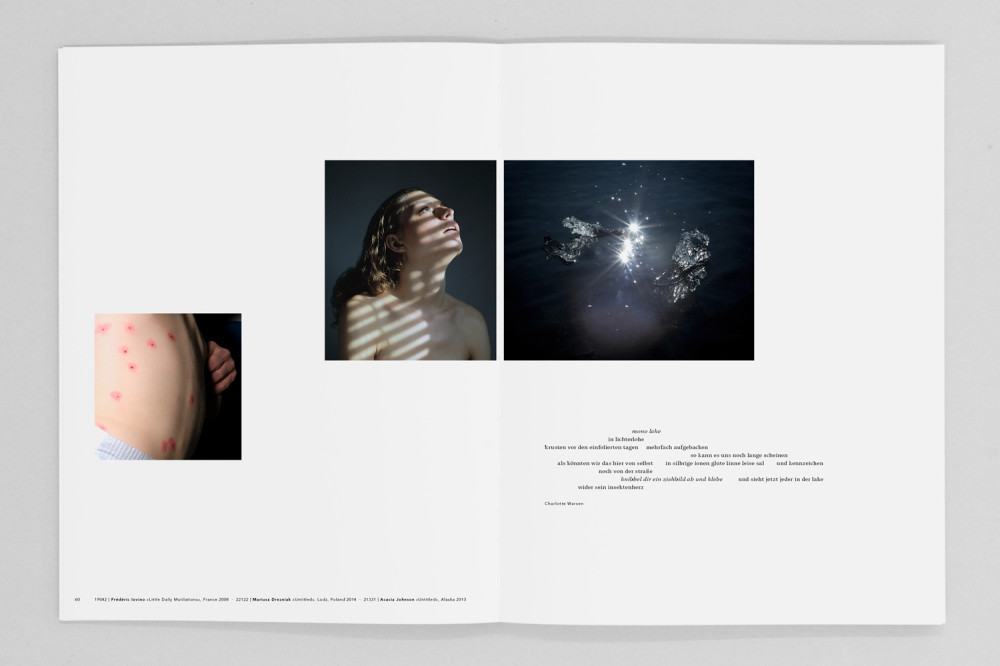 EXHIBITION
Neue Galerie im Höhmannhaus, Maximilianstr. 48, 86150 Augsburg
On view from March 28th – May 18th
Curated and edited by DER GREIF
http://process.dergreif-online.de/about/exhibition/
BOOK
235 x 305 mm | 112 pages
print run: 900 | manually numberd
open binding | embossed cover
Fedrigoni paper
135g/m2 Symbol Tatami White
120 g/m2 Arcoprint Milk White
https://www.dergreif-online.de/shop/der-greif-a-process/